Sojitz Fuso Philippines Corporation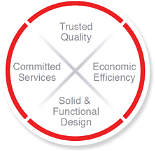 The FUSO brand is known for its trusted quality, economic efficiency, solid & functional design and committed services. FUSO is the leading Japanese brand across many markets, known for its track record of technological innovations and high customer satisfaction based on the lowest total cost of ownership.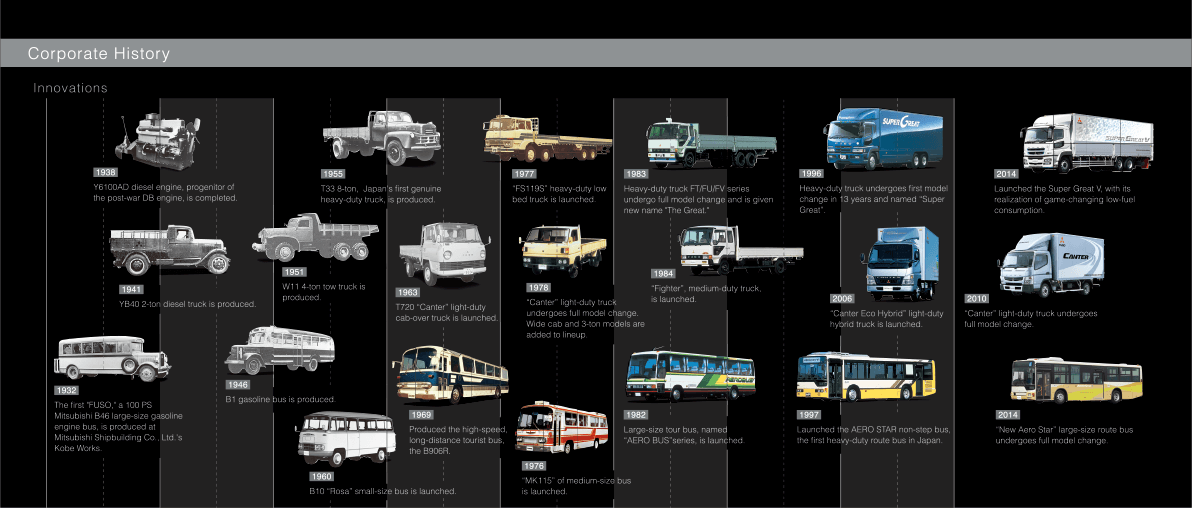 FUSO products offer ultimate reliability and durability, which translates into payload and uptime for our customers.
To ensure our vehicles keep delivering profits, FUSO applies the Commercial Vehicle Development System (CVDS) and its clearly defined quality gates from project launch to start of production, guarantee our product maturity and quality. R&D expertise from around the world is exchanged and implemented to ensure our customers are benefiting from the most advanced designs and materials.
The Truck Operating System (TOS), also a global Daimler method, adopts manufacturing methods from the best plants in the world and serves as a benchmark to ensure highest performance and continuous improvement in meeting our objectives in terms of safety, quality, cost, delivery, environment and employee morale. FUSO plants consistently rank as one of the leanest in global benchmarks.
Our Kitsuregawa Proving Ground is the largest of its kind in Japan and within Daimler Trucks and helps us test our products under severe and standardized conditions. Our efforts pay off: FUSO products constantly rank first in residual values and often live a second life after being exported from their original country.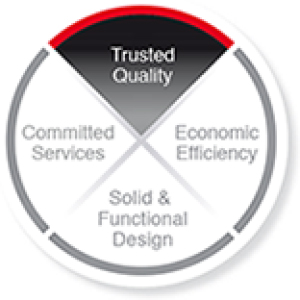 FUSO products are known for the best lifetime cost advantage, their benchmark fuel efficiency and ecology.
We take into account not only the initial purchase price, but also cost and profit drivers, such as ease to repair and maintain, residual values, tax and insurance advantages, maintenance cycles and fuel efficiency.
Our plants are just as efficient and ecological as our products. We have already introduced a solar system in the Kawasaki plant and actively utilize it to generate electricity. At the same time, we constantly monitor our energy use using a state-of-the art Energy Management System (EMS). Green innovation is also a core objective in logistics, where FUSO is demonstrating environmental leadership by introducing modal shifts and milk run supply chains to reduce our CO2 emissions.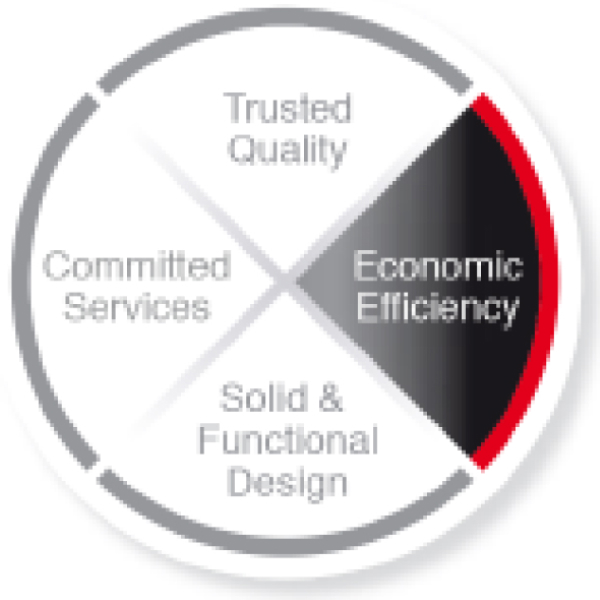 FUSO vehicles provide the highest satisfaction of ownership & usability.
We are passionate about working vehicles and designing them with our customers' daily comfort, utility value and ease of use in mind. FUSO has always provided its customers with the latest technology to improve their usability. Customer voices are often reflected in our designs, such as the lowered fuel cap for our city buses to enable staff of any height to refuel the vehicle safely and efficiently.
The FUSO Canter pioneered an in-panel shifter because drivers needed to exit the cab from both sides in some applications. Our medium duty truck is available with two headlight configurations to meet the varying needs of construction and city applications.
We believe that good design combines utility and aesthetics, which is why we offer countless ways to customize vehicles using genuine accessories. Our color series trucks show the endless potential of one of the most advanced paint facilities in the business, offering our customers to use their vehicles as an extension of their own corporate color.
Responsive and responsible customer care is a FUSO hallmark.
FUSO customers can rest assured that their vehicles can always be maintained in excellent working, profit generating condition.
Our "We Promise" service concept ensures a consistently high genuine service experience. We consistently train and test our service staff using the FUSO Academy to ensure our customers' vehicles get the best service.
Our genuine parts are tested to manufacturer specifications and are provided by the original supplier to ensure they work exactly as they should. Our comprehensive warranty programs and maintenance lease offerings are further proof that we believe in long and reliable application of our vehicles.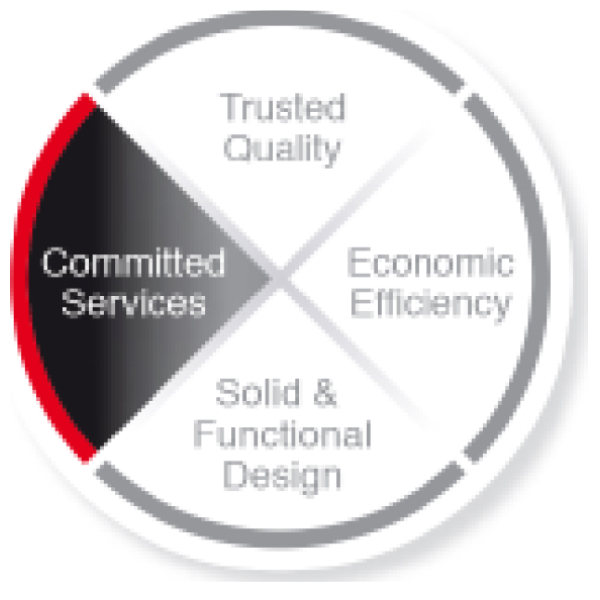 Privacy Policy
By using this website, you acknowledge that you have read, understood, and agreed to our Privacy Policy, and consent to the collection, use, and processing of your personal data by us.